News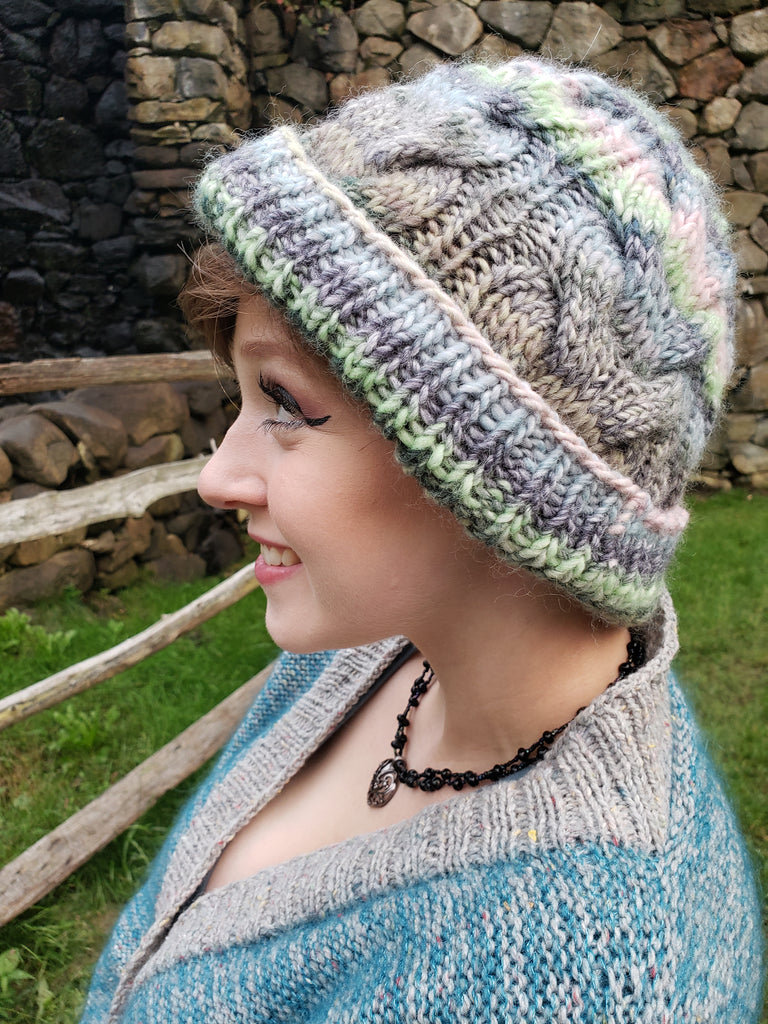 Good morning lovely knitters!  It is OFFICIALLY FALL!!!  Wahoo!  It is my absolute favorite season - time to get your hands on some YARN and some Apple Cider donuts!  Yum! It is also just 5 days until the Greater Boston Yarn Crawl (September 30 - October 3)!  If you aren't into crowds these days, you can still see some of our great new stuff today (though, not quite everything is ready).  We've got LOADS of new hand-dyed Footfoot (in store only) and Mad Balls, and heavily discounted Grab Bags (in store only)!  I'll be posting much more in the week...
---
Good morning lovely knitters!  The foggy morning made me have a late start - so I'm going to TRY to be quick this morning.  (Go ahead and laugh - I won't be offended!) The Greater Boston Yarn Crawl is less than 2 weeks away!  If you haven't cast on Wayside Waves yet, better grab a kit quick!  It is a relatively quick knit, but if you don't get it this week, it is unlikely you'll have it done for the crawl - which starts on September 30! For more 15-years fun - Juniper Moon Farm Santa Cruz is Buy 1...
---
Good morning lovely yarners!  I hope you are all enjoying this lovely cool morning and settling into fall routines!  In all honestly, I sort of hate to write things on this particular day, but as this is a Saturday tradition, I thought I had better not skip.  And I have some time sensitive stuff to say! FIRST - did you know that it is 105 days until Christmas?  OH MY!  It really like to sneak up on us!  But, this means that our 10Row/100 Day Challenge will be starting in just 5 days!  I can't seem to attach a file...
---
Good morning lovely knitters!  Oh, the mornings are speaking my language this week!  And that language is Autumn!  The only word you really need to know is "Ahhhhhh".  :)  It makes me feel like casting on a zillion and one (the one is special) more projects! Here's a crazy thing - this month will mark Island Yarn being 15 years old!!  Honestly, this JUST occurred to me, so while I'll plan to add a little more fun every week, so far, we've got an extra 15% off all Sale Bin yarns for the month of September!  The discount will come...
---
Good morning lovely knitters!!  I bet you are all with me, breathing a sigh of relief at actually being able to breath outside!  Ah....so nice!  It has been a WHILE since I woke up and felt some energy! This week, our SOS boxes went out - and now you can see the fun kits!  I had promised an easy, quick pattern - but then, like the nut-job that I am, included TWO!    The Four Stripes kit can be used to make either - if you want to make a matching set, you'll need two kits.  Four Stripes uses one...