News
Good morning lovely knitters!  It is one of our most favorite weekends of the year - LYS Day!  And because one of these deals starts today, we thought we had better get a jump and just get it all going now!   First, in regular weekly news - we have a gorgeous new batch of warm, neutral Mad Balls for you this week! And, after I get the pictures done later, NEW reclaimed cashmere and Cashmere Parfait. We also shipped out our April Shawl Lovers box which means the pattern is now ready for all!  Check out the gorgeous Solea Wave! ...
---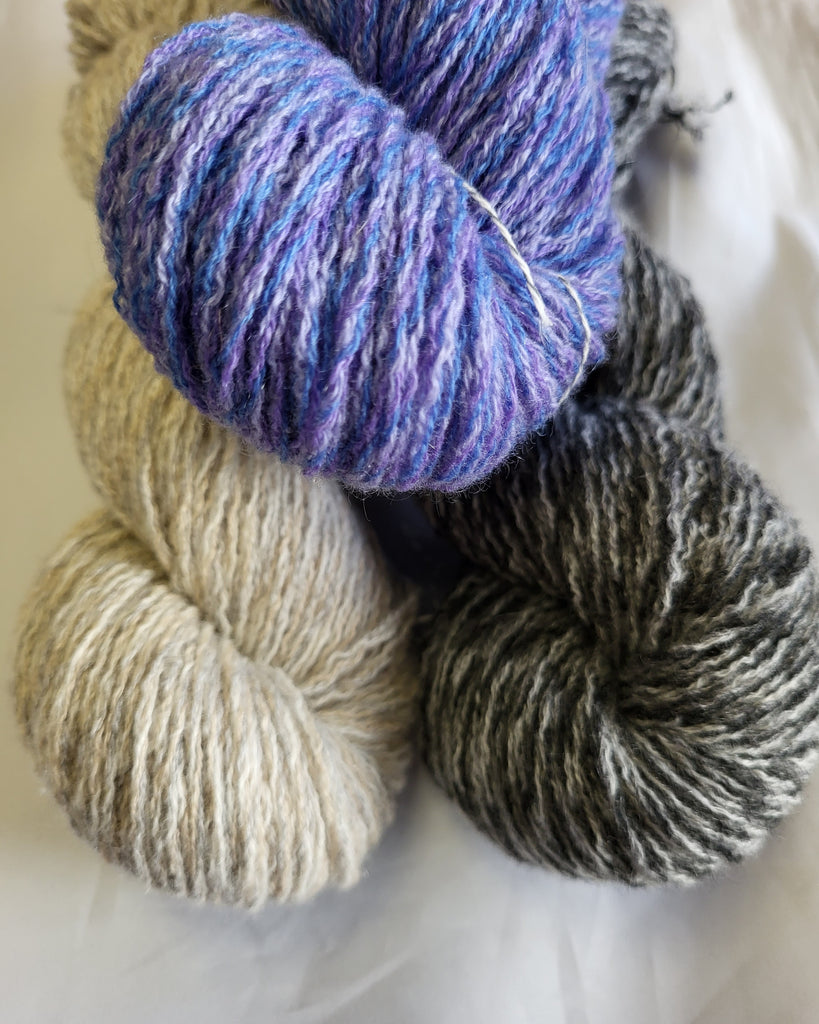 Good morning lovely knitters!  I hope you all enjoyed that preview of summer.  I'm personally happy to be back into spring!   This week we had a NEW neutral batch of Mad Balls!   And just yesterday, the hot, dry air finished off the the drying for 3 NEW batches of reclaimed cashmere! If you are a sweater knitter, make sure you grab them quick while there are still a lot of skeins of each color!  I REALLY am having a hard time not scooping these up to make a pretty yoked sweater to live in when fall arrives again! Don't forget to...
---
Good morning lovely knitters!  It looks like a beautiful day to have a little yarn fondling!  It is so nice to see the sun, even if it is a bit chilly! First, because the deadline is coming up quick, Monday is the LAST day to sign up for our Shawl Lover's knit box for April!  This month's pattern features our gorgeous Solea Light!  You're gonna love it!  Don't miss out! We had a NEW springy batch of Mad Balls this week! Don't forget to join our super fun Spring KAL!  And it isn't just a KAL its a K+CAL!  Which means you...
---
Good morning lovely knitters!  Or afternoon?  I imagine this gray weather is going to make a FEW of your stay in your cozy beds longer than usual.  But it may be super gray outside, but we've got loads of color and fun in the shop! First, it is April!  Which means we have a brand new FEATURED pattern!  Watery Ripples is one of our all time favorite knits and it if you haven't made one (or 3) yet, this is the perfect month to do it!   This month, you'll get 500 bonus points (in addition to the points you...
---
Hello lovely knitters!  We've got SO much springy news for you today, I thought it was worth its very own post!   First because it is quick, and I know you have been bereft of Mad Balls the last few weeks (sorry - birthday, doing taxes - there just wasn't enough time!), we have this gorgeous, NEW spring batch of Mad Balls! For those of us in New England, we are anxiously awaiting the colors of spring.  It is still pretty grey and brown around here, so I thought these Mad Balls might help them along.  It always seems like Azalea bushes are some...